Contact Form
Data protection policy
According to the Spanish Law (Ley Orgánica 15/1999, de 13 de diciembre, de Protección de Datos de Carácter Personal ("LOPD")) , we must inform you that your personal details and any data that you insert in this electronic form, as well as any other documentation that you send electronically will be incorporated to our personal files, property of the Clínica Dental Avante.  The data is processed in order to reply to your contact form or your treatment request.
Surroundings
Our practice is located very close to the Víapol Center Shopping Centre.  Nearby you can find a train station (San Bernardo, only 400m away), Tram, Underground, and the bus lines 25,26,30,31.
We provide 2 hour free parking nearby to save you time and money when parking.  There is a park in front of our practice with play areas for children and dogs, which may be useful to keep your family and friends busy if they are waiting for you.
Opening hours
Monday, Tuesday, Thursday and Friday
Mornings 9:00 to 14:00
Evenings: 16:00 to 21:00
Wednesdays: 9:00 to 17:00

Buses: 25,26,30,31
TRAIN STATION "APEADERO DE SAN BERNARDO"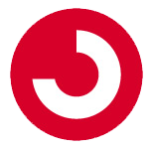 TRAM T1 – METRO L1